Having Eyestrain or Neck/Back Pain when viewing through a scope for hours each day? Try a Video Zoom Microscope! Use it for Ergonometric purposes, or to demonstrate on a monitor for All to See!
Call our Sales Hotline at

Email

Price: $ 150.00
Item code: A157
Shipping/Handling/Insurance: To be determined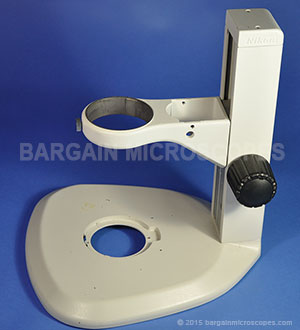 Description:
Nikon Stereo Microscope Stand Model C-PS.
The focusing knobs turn fine and raise and lower the holder.
As you can see in the photos, it needs some more parts to make the stand complete.